Tinker Time
EXPLORE - MAKE - CREATE
WHAT is Tinker Time?
Tinker Time is held in our free-flow co-creation studio: VIVISTOP Welly, in the heart of Wellington City. It is a maker-space where young and young at heart can make, create, and innovate side-by-side. Members attend regularly occurring, bookable sessions in one of two ways:
Full Members (VIVINAUTS) who can use their time to work in a self-directred fashion on their own projects. These members DO NOT have to book, rather they follow the call to Tinker all the way to VIVISTOP whenever they feel.
Emerging Members (Explorers) who have attended an Intake Evening and are working on their induction tasks. We have a MAX of 4 Explorers on any given day and these slots are booked through our Eventbrite page. It is recommended to book 6 sessions at a time and the crew will advise if more are necessary to complete their induction.
---
PLEASE NOTE: If you have not been to our space before, or have only attended in a workshop capacity, you will need to book a space in one of our upcoming Intake Evenings. These are available via our EVENTBRITE page and waitlists are activated once ticket sales sell out.
---
WHERE is Tinker Time?
Ground floor, 15 Willeston Street, Wellington Central.
---
For health and safety reasons, we require all attendees to check in, whether a full or aspiring member. Therefore we cannot take walk-ins or children who's guardians have not attended an Intake Evening.
Tinker Time Details:
Open for self-directed learning from 2pm-6pm Monday to Friday
Available to kids aged 9-15
Bookings absolutely essential
Tinker Time is what we call "free-flow" time, which means our members can come and go when they please. We do not hold lessons, classes, or have timetabled learning experiences unless it is an advertised workshop – please see our workshop events for structured and sequential learning experiences.
Looking for other Events? Just go to our Events page.
Book your session
'Tinker Time' is our ongoing open studio where Explorers (aspiring members) and VIVINAUTS (full members) can make and ideate whatever they wish.
Our VIVISTOP studio is open from 2 pm – 6 pm. Kids can come and go any time they wish during these hours.
Our Explorers will be using this time to work together with our Crew to master the induction activities.
Our VIVINAUTs are free to use this time to work on any idea they wish.
Booking is a must! 
First time in our space? Find the next available Intake Evening to begin your journey – Please note that Intakes for 2023 are fully booked! Join the waitlist for the upcoming intakes.
Looking for other Events? Just go to our Events page.
How it works?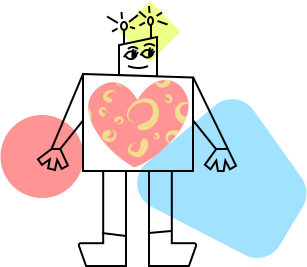 We provide
Physical space, tools, materials and mentorng to get ideas off the ground. All Explorers will be equipped with the knowledge and confidence to use our tools and materials independently.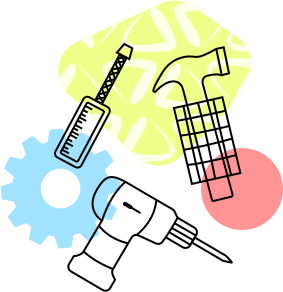 Make - Craft
Making, crafting, tinkering and experimenting are at the heart of Tinker Time. Let your imagination run wild and bring on happy little accidents to explore the endless possibilities of your creativity.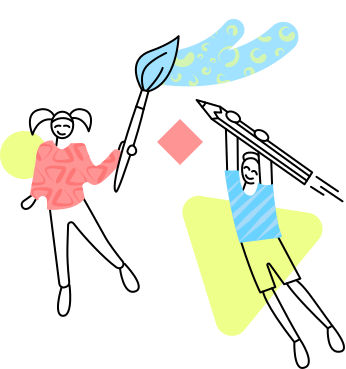 Community
Connect with a community of like-minded creative kids to learn from or together with. Build a network of friends and future change-makers.