Blog
Stop Motion with David Duke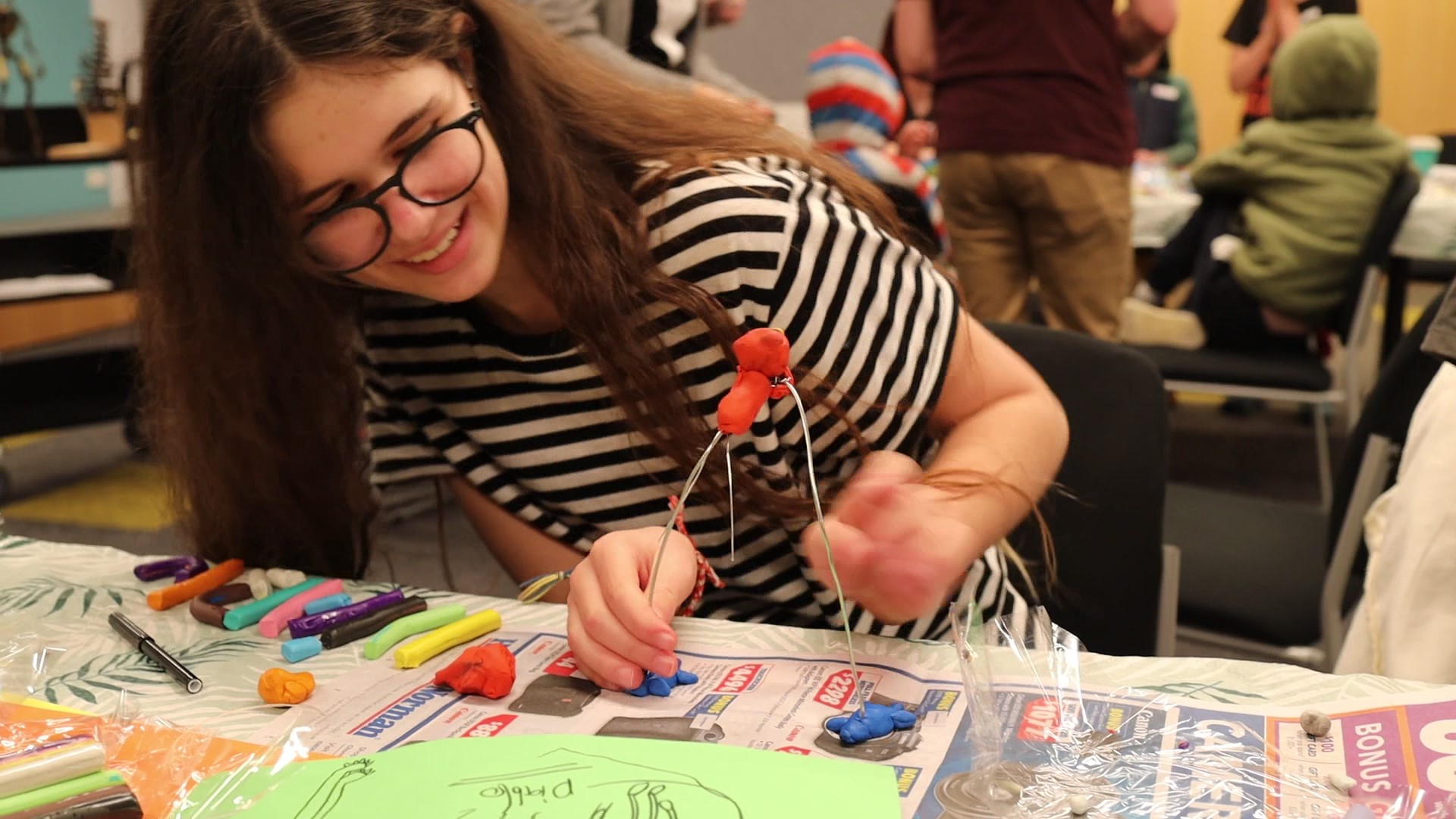 Stop motion is magical – it has captivated its small and big viewers off and on-screen for years. One hundred twenty-three years, to be precise! The first-ever commercially produced stop motion film Humpty Dumpty Circus has come a long way. From carefully curated Tim Burton's "Nightmare Before Christmas" to motion pictures such as "Star Wars". The image manipulation and film technique still keeps evolving and keeps artists and enthusiasts alike sinking hours of their time to make movie magic happen.
Here in Wellington, we are lucky, as we have a pool of unique talents on our doorstep. Our second Moving Images workshop brought along one of the local creatives, who discovered his love for stop motion animation at the age of 11 and has been captivated by it ever since. During the day and stop motion filmmaker at night, David Duke, a Weta Workshop 3D technician, got first hooked on the art by watching Wallace and Gromit "behind the scenes" footage. In the documentary, the Oscar-winning director, Nick Park, also showed his earlier work, done when he was a kid himself, showing how everyone starts their career from the beginning.
This was a pivotal moment for David. Or as he puts it: ".. like I had been bitten by the stop-motion bug and the following day I started planning out my first storyboards."
You can find more of David's work from here and here.
Stop Motion Workshop 
As David himself was once inspired at an early age, he was keen to share his knowledge and skills with VIVITA members to help them find their love and passion for the art.
The two-hour workshop took place at Te Awe Wellington City library on a rainy Saturday morning.
First up, we learnt more about stop motion, types of stop motion and the "professional secrets" of making stop motion.
Did you know that you can also make stop motion by manipulating sand!
David had also brought in his puppets and creatures and explained how he built them and then used them in his movies.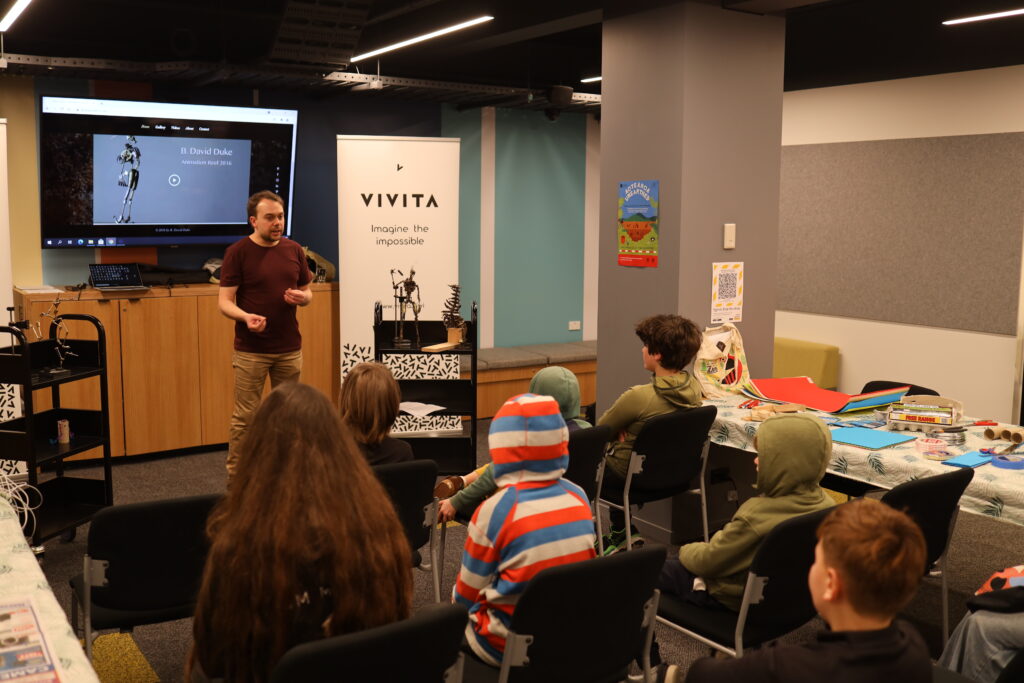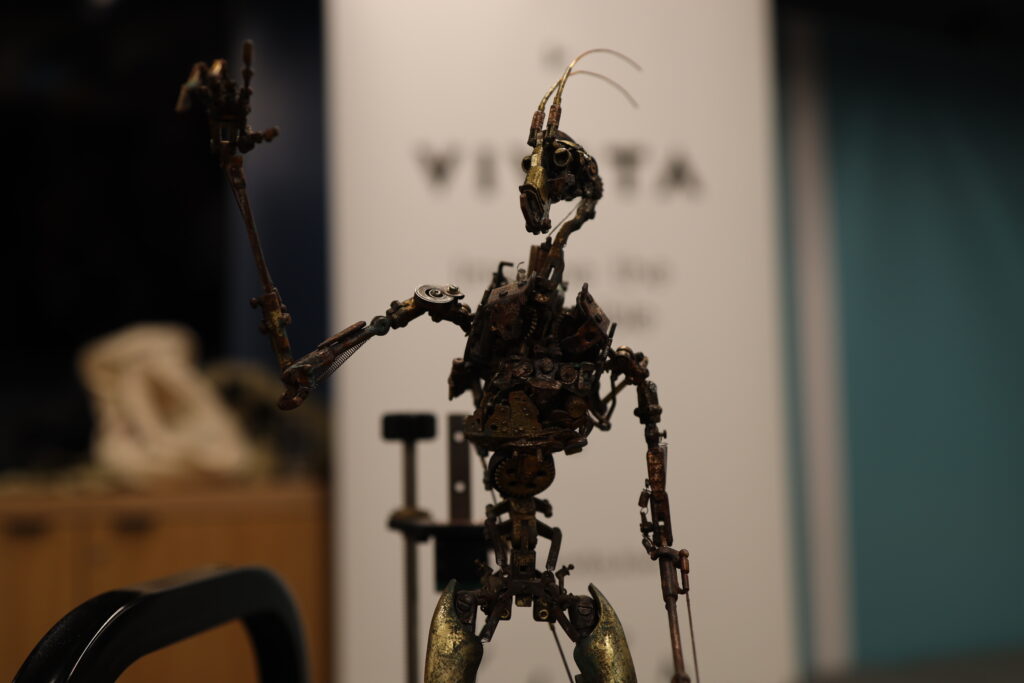 As our knowledge was growing, we were ready to put some of it into practice! In teams of two, participants had to develop a story that had a maximum of two characters. These imagined characters could be built on whatever materials they could find from the setup – moulding clay, wires, toilet rolls, crafting papers – you name it!
The set design was also entirely up for interpretation – from chairs to cardboard boxes. Anything would go.
The Process
Stop motion involves a very precise and time-consuming process to get the characters to move and interact. The filmmaker needs to move the characters ever so slightly a minimum of 12 times to get just one second of footage. This is due to the frame rate we learned at our previous Animation workshop .
For capturing images and stitching these all together, participants used tablets armed with the free version of Stop Motion Studio. This software is so easy to use but versatile to make professional-grade movie magic—a top pick for our future filmmakers. 
Show and tell
After an hour of rigorous filming, cutting, editing, we were ready to share the work over a screening!
Have a look at this short stop-motion reel of all the works produced! You never know. You could be witnessing a future Oscar-winning filmmaker's earliest works!
Thank you
David, for inspiring our members and sharing your craft!
Te Awe Wellington City Library for hosting us!
And ofcourse all the participants!