Blog
Nature Heroes saving birds one board game at a time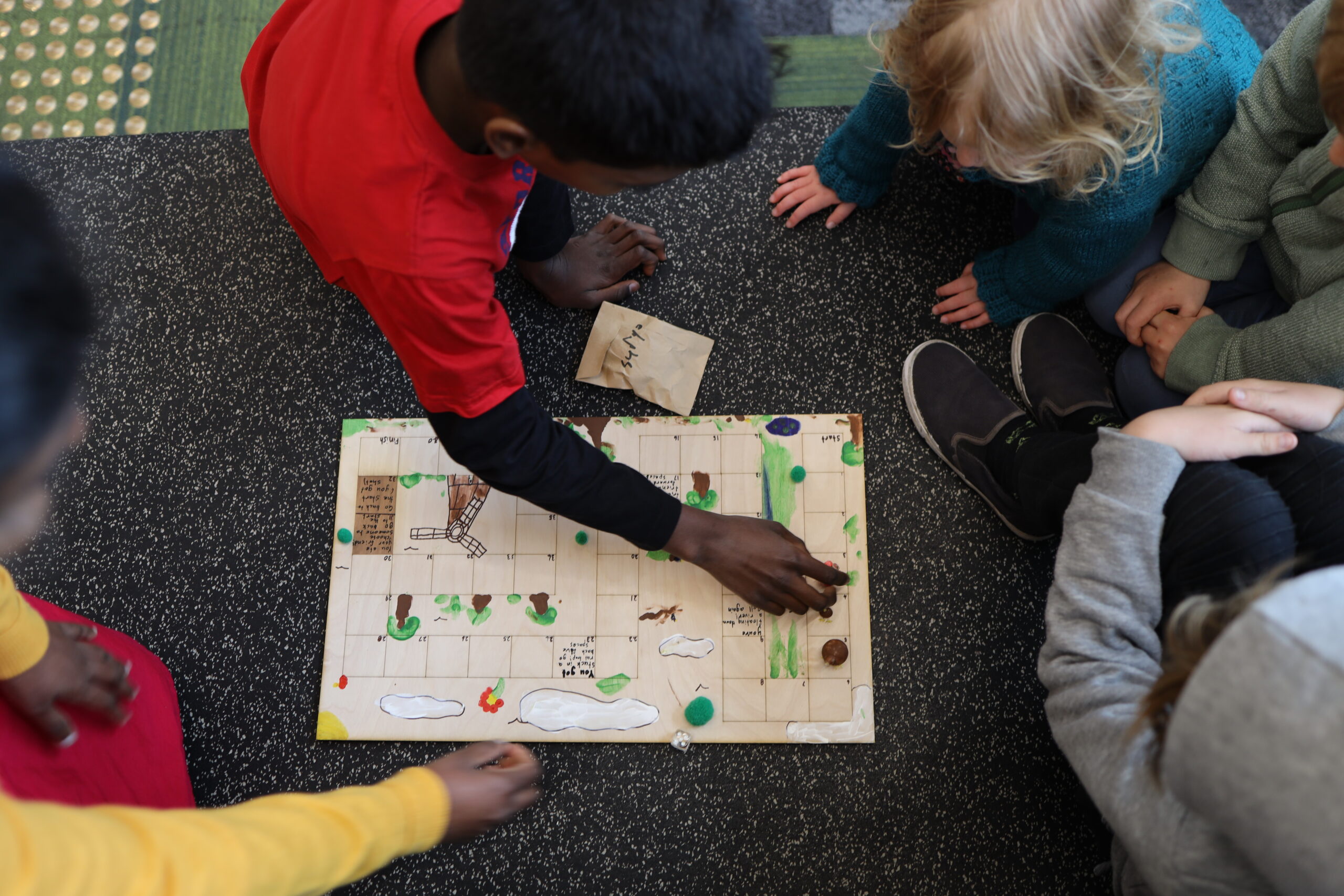 Our nature and its inhabitants are in danger here in Aotearoa. For that very reason, we decided to bring together a group of Nature Heroes who could find out what they could do to help to change our wildlife and build a board game that would help to share knowledge on nature conservation and protection.
Nature Heroes Board Game workshop was a five-day workshop happening during the school holidays and hosted by the fabulous Johnsonville Library and the tinkerer team at Hive Maker Space. During the week, our 15 heroes went through a complete design-thinking process covering ideation, prototyping, reflecting and iterating to deliver a board game on their own.
Here is how it all happened in a nutshell:
What is happening with our inhabitants – our birdlife?
A passionate climate heroine Anya Bukholt-Payne joined the workshop as the first mentor to help the heroes learn about our ecosystem and feathery friends. Her wealth of knowledge helped kids discover the basics that birds need for a healthy and happy life. A thorough discussion led them to brainstorm and list the top qualities: enough food, a safe place to nest, places to take cover for protection, an environment free of pests and of course, other friendly birds of their kind. Our heroes even made their own "happy birds".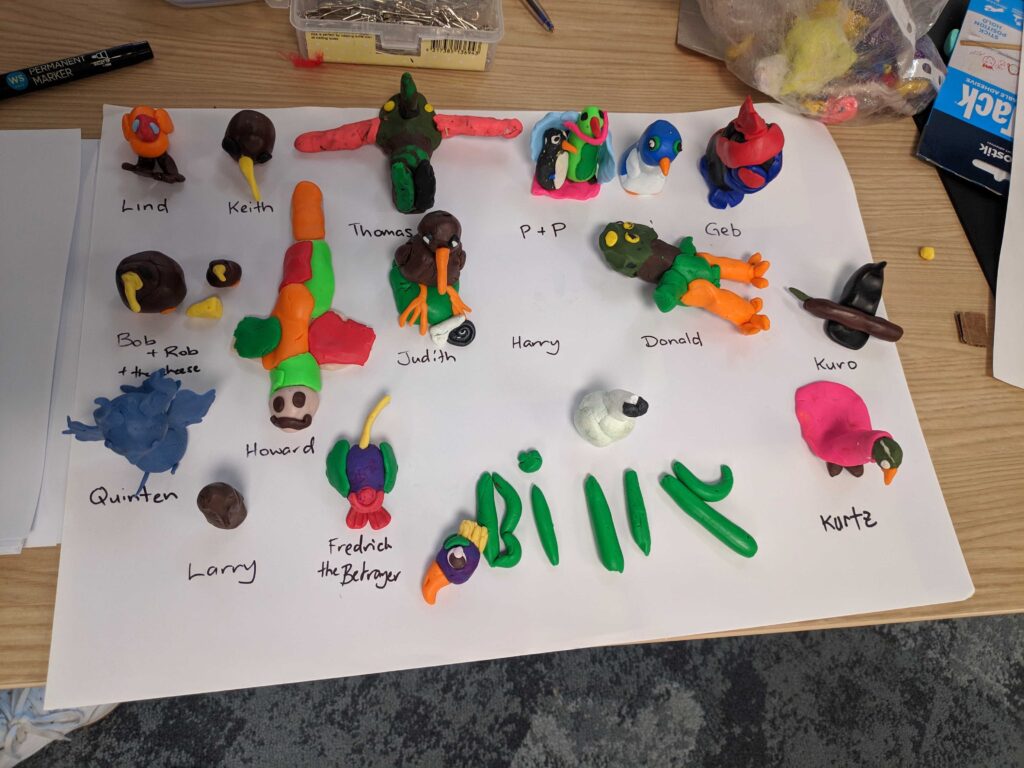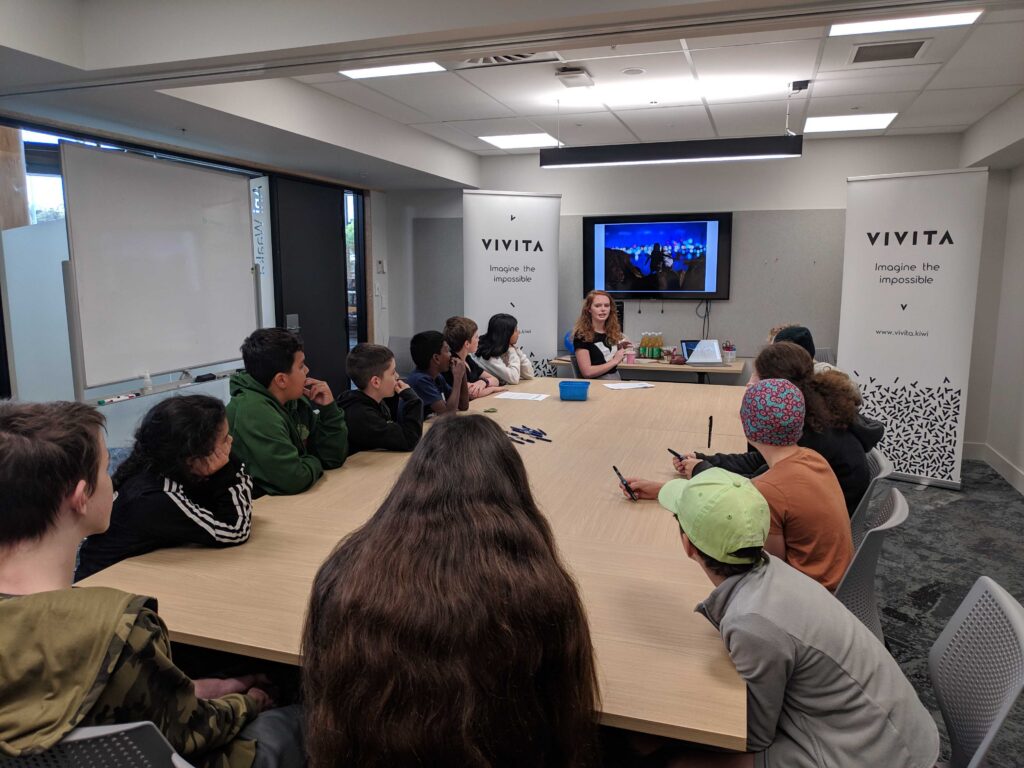 But this is the ideal environment. In reality, birdlife is threatened by deforestation and changes to their natural habitat, increasing number of pests, and declining numbers of birds of their kind. So together with Anya, the heroes came up with small but witty ideas about how they could help the birdlife out and protect our environment.
Telling a story that matters
But when ideas get flowing, it can be a real struggle to concise them all down to tell a good story and even harder to create a board game from them.
We brought in Jason Tolley, professional storyteller and dungeon master who runs Dungeons and Dragons adventures for kids for this exact purpose. As Jason explained, a good story is divided into crucial chunks: character and their role, motivation and purpose, the setting or environment.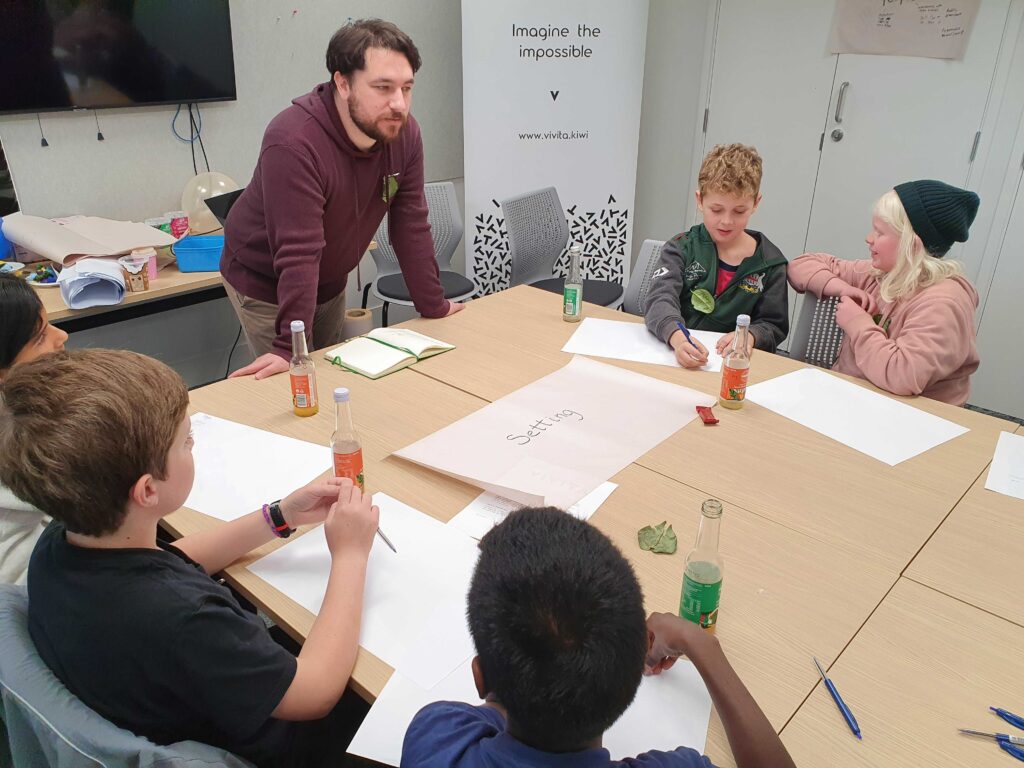 Heroes had a chance to brainstorm as a group who could be the protagonists of their adventure, how the player could help them, and where their story unfolds. Thinking through those moving parts of the story was a key to unlocking their board gameplay.
Inspiration from play
To bring the story to a board, we asked help from Jarratt Gray, a professional NZ board game designer who has been behind creating Endeavor and Hobbit: An Unexpected Party. Jarratt game with large suitcases filled with…..board games! The best source of inspiration for designing a board game is to play more board games. Jarratt chose to explain the "roll & move" board game mechanics to the heroes. While Snakes and Ladders are the most known of that type, Jarratt had other games at hand. Some games went around the board instead of from point A to point B. In some games, you had to venture out from home base but race back. In the others, you had to collect items on the way.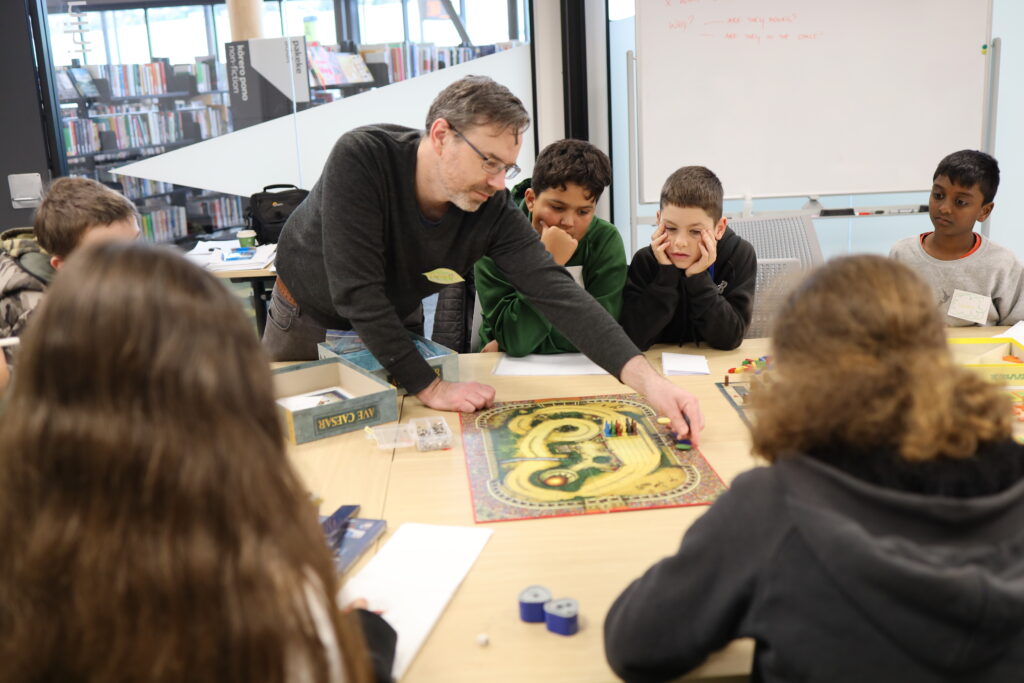 Through these examples, some exciting ideas started to emerge for our heroes.
Prototyping and more prototyping
So the heroes got an idea, nailed the story and were ready to build the game …. but on paper.
YES! A paper prototype is a fun, cheap, and fantastic way to develop ideas and mess up freely. And messing up is precisely what prototyping is about – learning what didn't work and how to make it work.
These paper board game prototypes were also handy when explaining ideas to other heroes, testing if the games worked and figuring out the size of the final board. In addition, the heroes used these paper designs to ensure that the tinkerers in the Hive Makerspace understood what the final board should look like. Finally, with the help of the Hive team, the actual game boards were cut out from plywood using a laser cutter.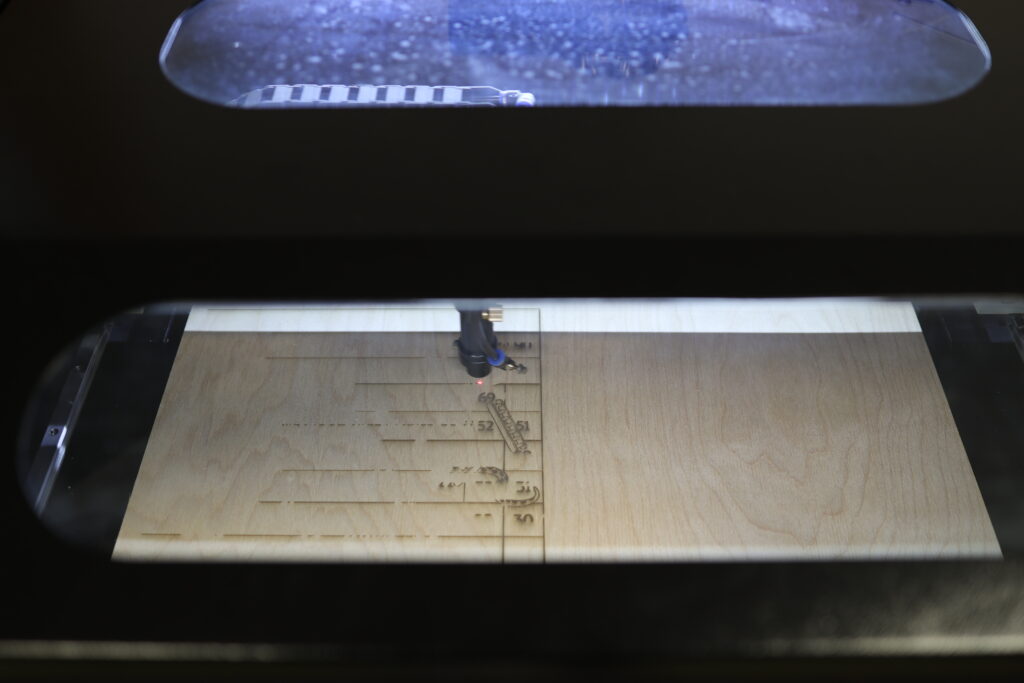 For the game pieces, heroes used a 3D modelling tool TinkerCad. The software is intuitive and straightforward for designing basic 3D objects and has many pre-built elements. These can be combined with new ideas or used as-is. Once heroes finished their 3D designs, the maker space team added them all on the Hive printers and printed them overnight.
The fourth and last day of the "making" was adding finishing touches to the boards, painting the game pieces, printing game instructions, cards, and whatever else the game needed.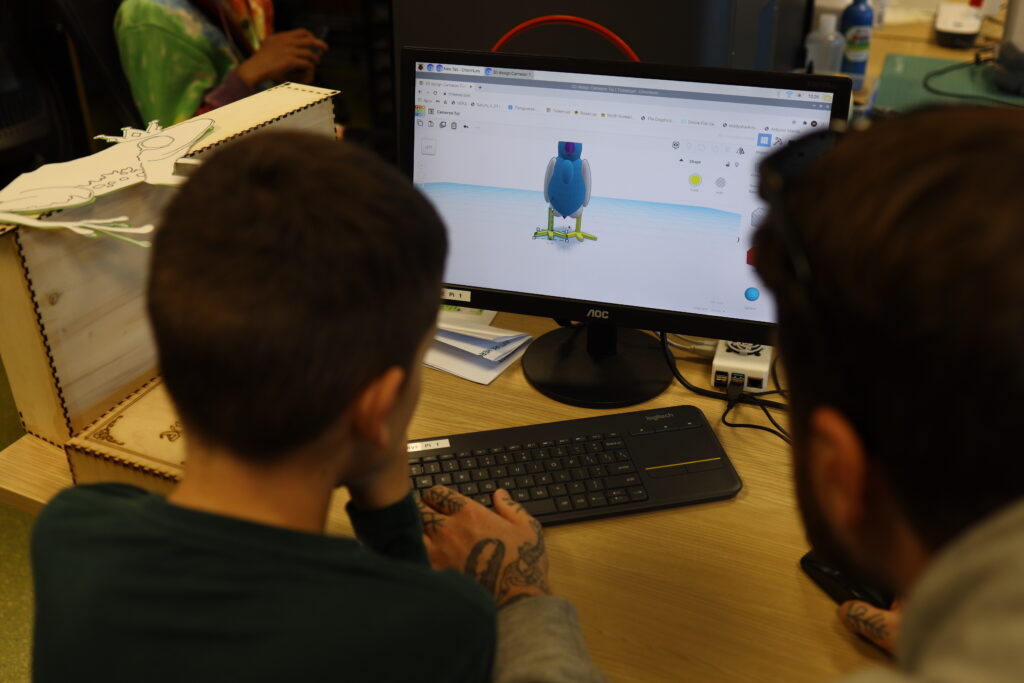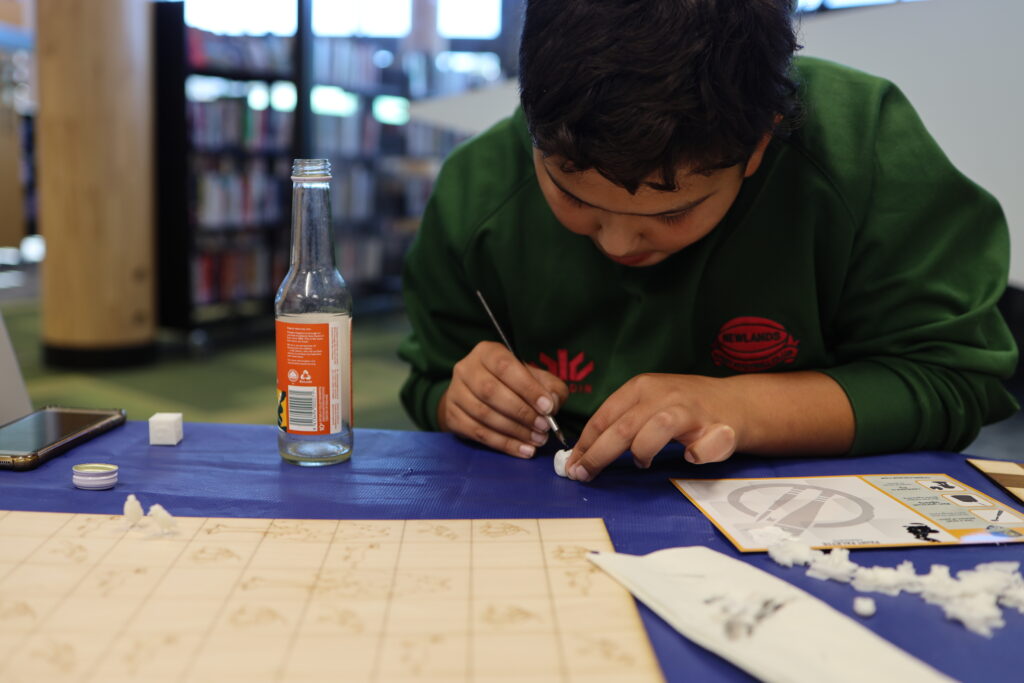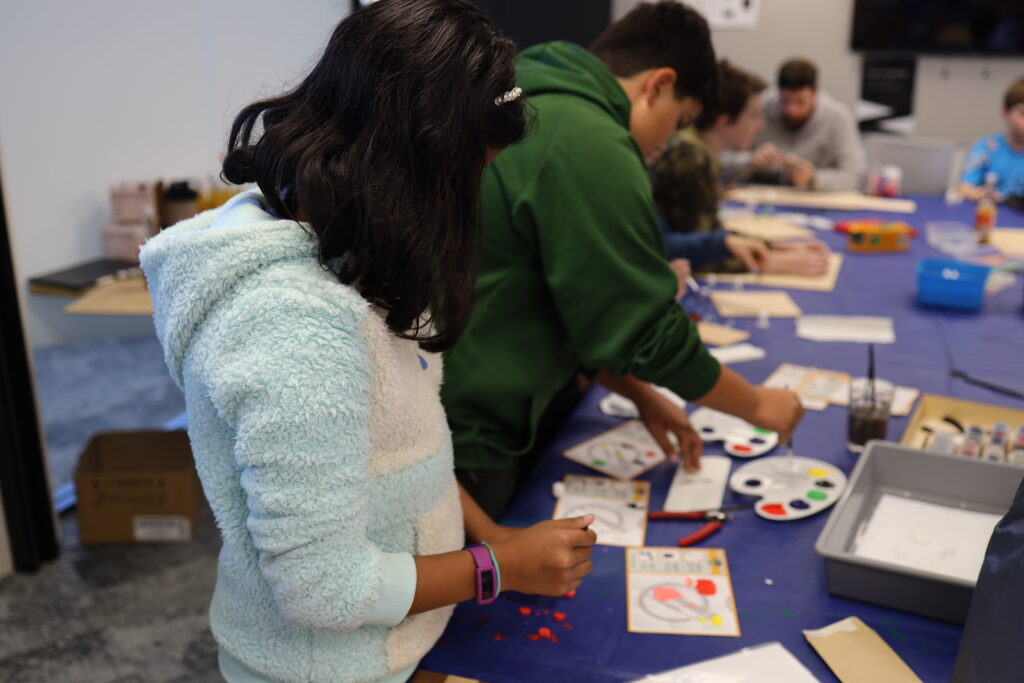 In just four days, our heroes completed a game from scratch. They created an overarching story and narrative for their characters and gameplay. Designed, prototyped, and made a fully playable game. We could not be more impressed with their creativity and hard work!
When you see the Heroes around, ask them for a play!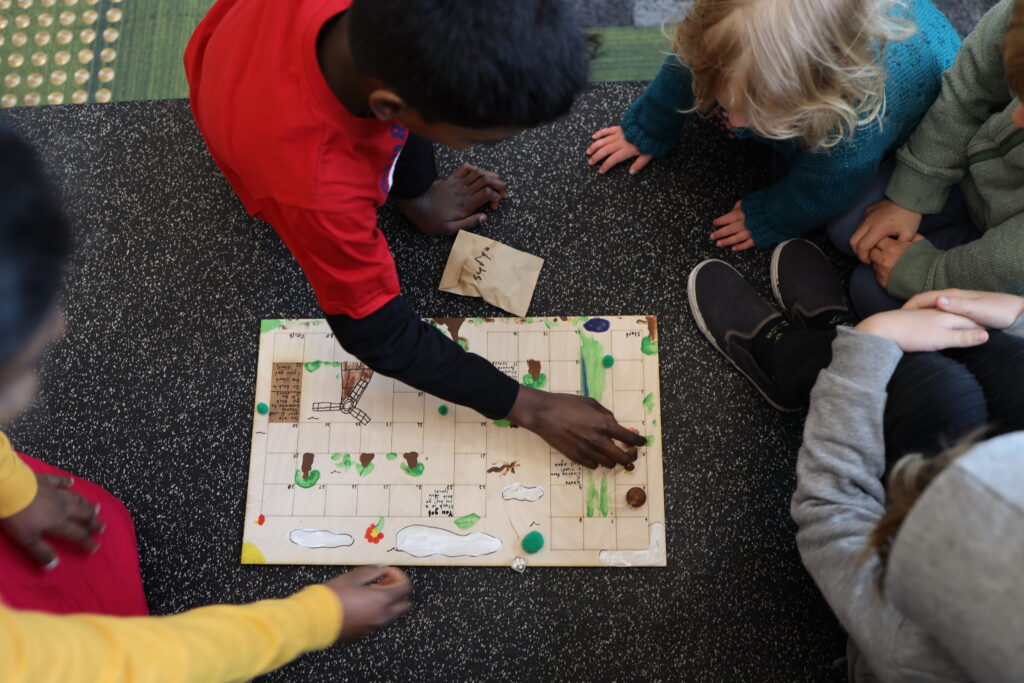 Huge "thank you" to our mentors, volunteers and support:
Johnsonville Library and the Hive team, Anya, Jason, Jarratt and our "making" mentors James and Laura.
Kudos also to Justin, for the write up on the Library collaboration!