Wellington City Heroes – The Journey
You are the future, so let's show Wellington what it looks like.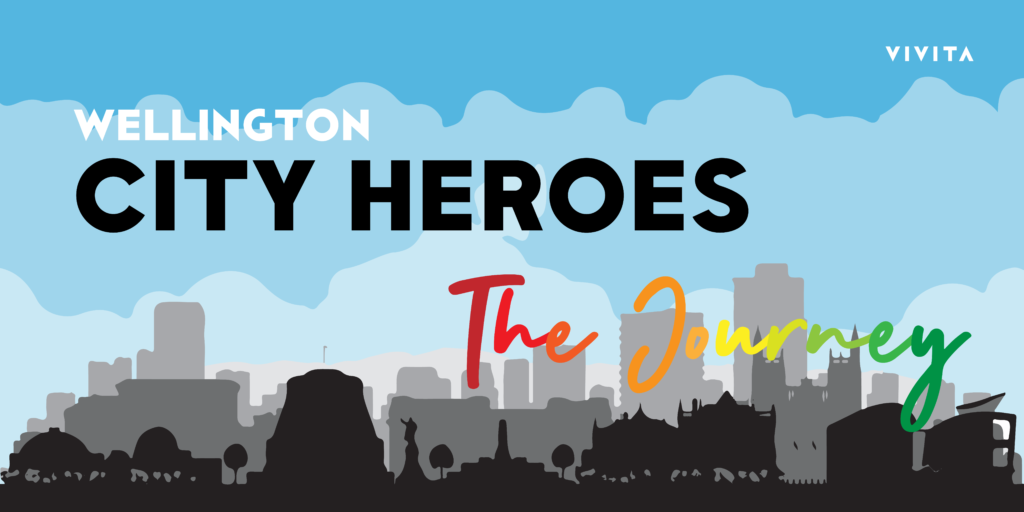 Wellington City Heroes – The Journey
Are you always the person at home nagging about washing out the recyclables? Do you seem to be the only one in your group who doesn't litter? Have you ever wondered what happens to your waste when you throw it away, then feel kind of bad about it? Well, this workshop is for you; to not only learn about where our waste in Wellington goes but what we can actually do about it.
Be the change you want to see in the world, and follow your own Hero's Journey as you use the design thinking process to solve issues even adults can't solve. Throughout the journey, you will be guided and mentored by VIVITA Kaiāwhina to help to solve creative challenges provided by the Wellington City Council Waste Minimisation team and change-makers from Reusabowl.
You are the future, so let's show Wellington what it looks like.
– Event Place: Creative HQ Te Aro Wellington
– Event date & time: 19-21 January 2022 10am-1pm
– The event is FREE to participate, for kids ages 9-15
– Spots are limited and registration is mandatory

---
VIVITA X ROAD TO MOD
The Mindset of Design or MOD is a two-day festival to celebrate design and design thinking. This event encourages pushing boundaries, re-thinking definitions, and challenging the status quo.
MOD X VIVITA expands the conference to include the younger members of our society as a part of the ROAD to MOD event series. This Wellington City Heroes workshop provides opportunities for 9-15 year olds to develop their own mindsets of design through an unrestricted lens. In synergy, a creative relationship is fostered as professionals and future thinkers combine to explore each other's worlds, perspectives, and challenges as they creatively develop solutions to local (and global) problems.
Heroes Supporters: