VIVISTOP Mini – LEVEL UP! x Starcolt
Two-day video game workshop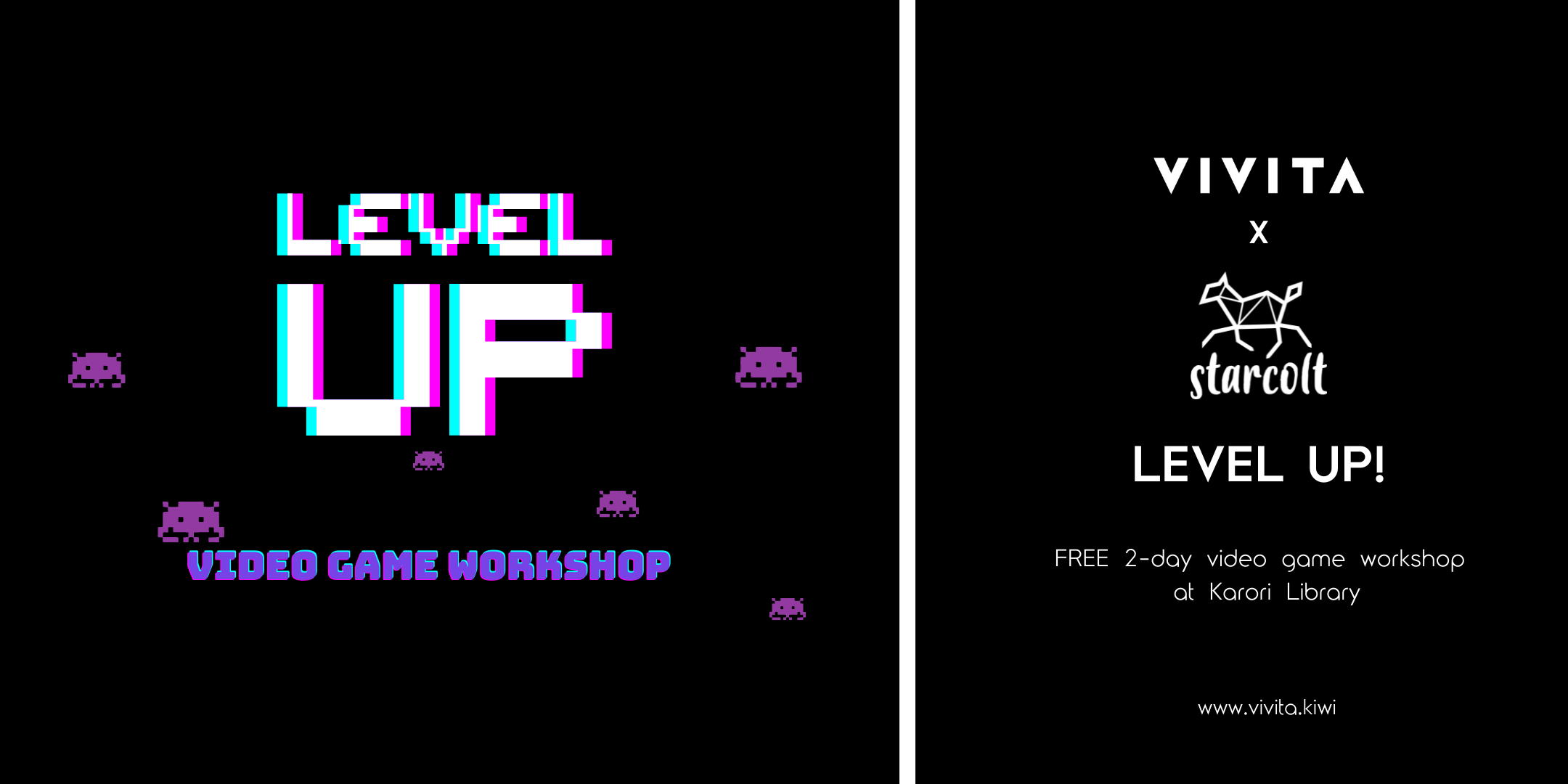 Details
The event is FREE to attend for kids ages 9-15
Karori Library, 247 Karori Rd, Wellington
Are you ready to get your game on and level up? For this special school holiday workshop, we have teamed up with Lucy Morris, founder of Starcolt video game company to show you the secrets of "video game design".
Over the two days, you will be learning the basics of interactive level design and techniques to get you started with your very own video game using simple coding.
While this workshop is curated for a beginner/entry-level, interest in coding and gaming would be beneficial.
Our workshop will be hosted at the Karori Library maker area.
Find out more about Lucy Morris and Starcolt: https://starcolt.com/
Event details:
Event location: Karori Library, 247 Karori Road, Karori, Wellington
Event date & time: 21-22 July, 10 am – 12 pm
NB! Participants must be available on both days to complete the workshop and level up.
Spots are limited to 12 participants!
What are VIVISTOP Mini's?
VIVISTOP Mini's are free short format workshop's bringing together creative kiwi kids and fabulous local talent.