Moving Images – DAY 3
VIVISTOP Mini #4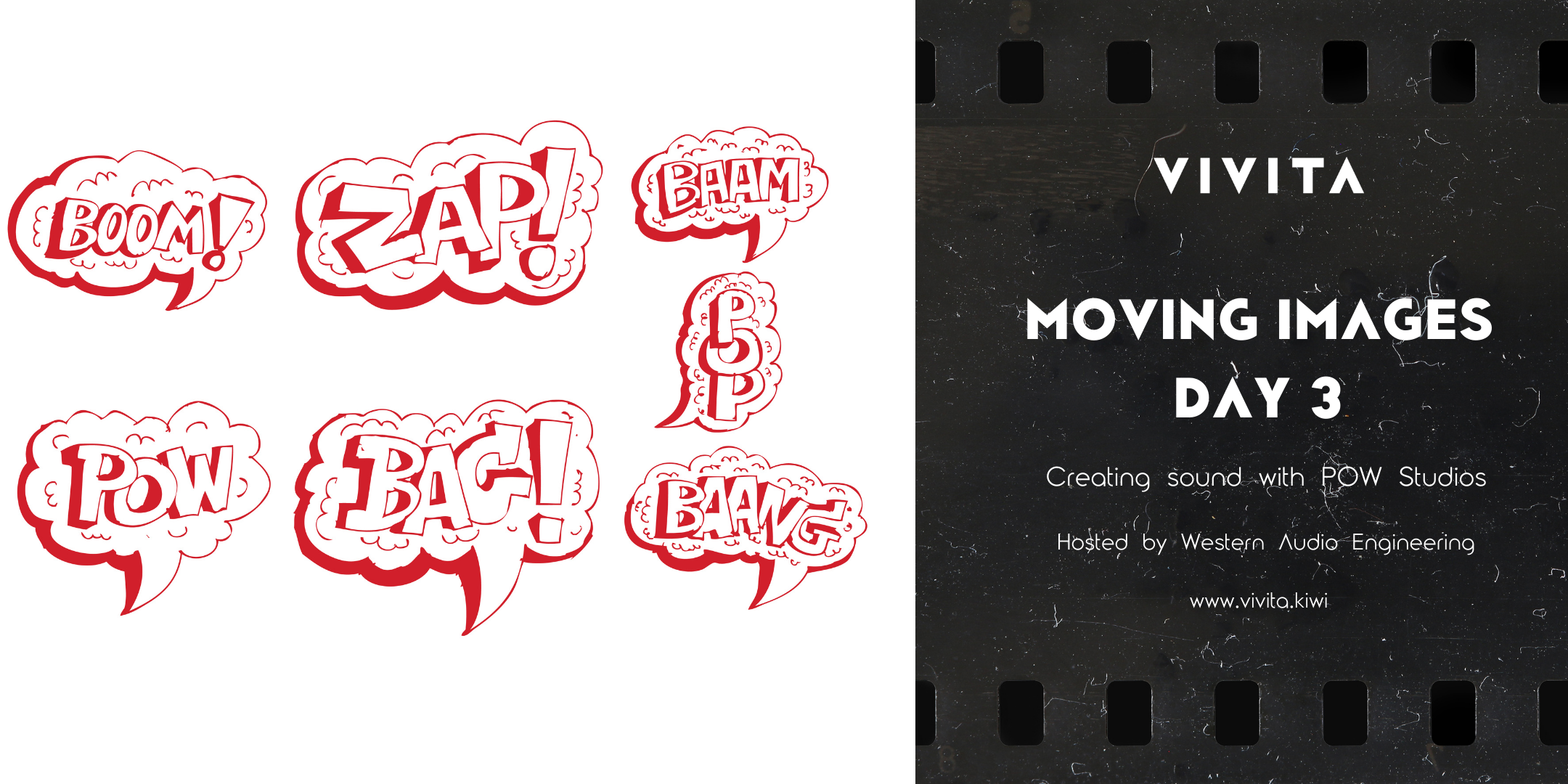 Details
The event is FREE to attend for kids ages 9-15
302 Taranaki Street Wellington, Wellington 6011 New Zealand
Moving Images – DAY 3 Creating Sound with John McKay from POW Studios
EVENT POSTPONED – New date 24th of July
Want to learn to make thunder on a sunny day? Or discover how scary celery sticks can sound? This your chance to learn the ingenious art of creating sound – foley.
This workshop is led by John McKay from POW Studios, an award-winning Post Production facility producing world-class screen content. John, CEO and a founder of the studio has over 40 years of experience working with kiwi classics like The Quiet Earth and blockbusters such as Lord of the Rings.
During this workshop, John will let you peek behind the sound screens to learn what really those movie and theatre sounds are made of.
To fit all the curious creators, our friends from Western Audio Engineering are hosting this workshop.
The event is FREE to attend for kids ages 9-15
This is the third event of a three-day event series.
More info on VIVISTOP Mini – Moving Images
Do you know how to make images move? What it takes bring puppets to life? Or how to give them a special voice?
Well, you are in for a treat! This three-day workshop happening in various locations in Wellington CBD will bring you behind the scenes to learn from some of the most fabulous animators, stop-motion creators and sound engineers hidden in the city.
Each day of the workshop will teach you a unique skill, which combined can help you to make your very own stop-motion animation! Attend as many or as few workshops as you wish.
What are VIVISTOP Mini's?
VIVISTOP Mini's are free short format workshop's bringing together creative kiwi kids and fabulous local talent.