Moving Images – DAY 1
VIVISTOP Mini #4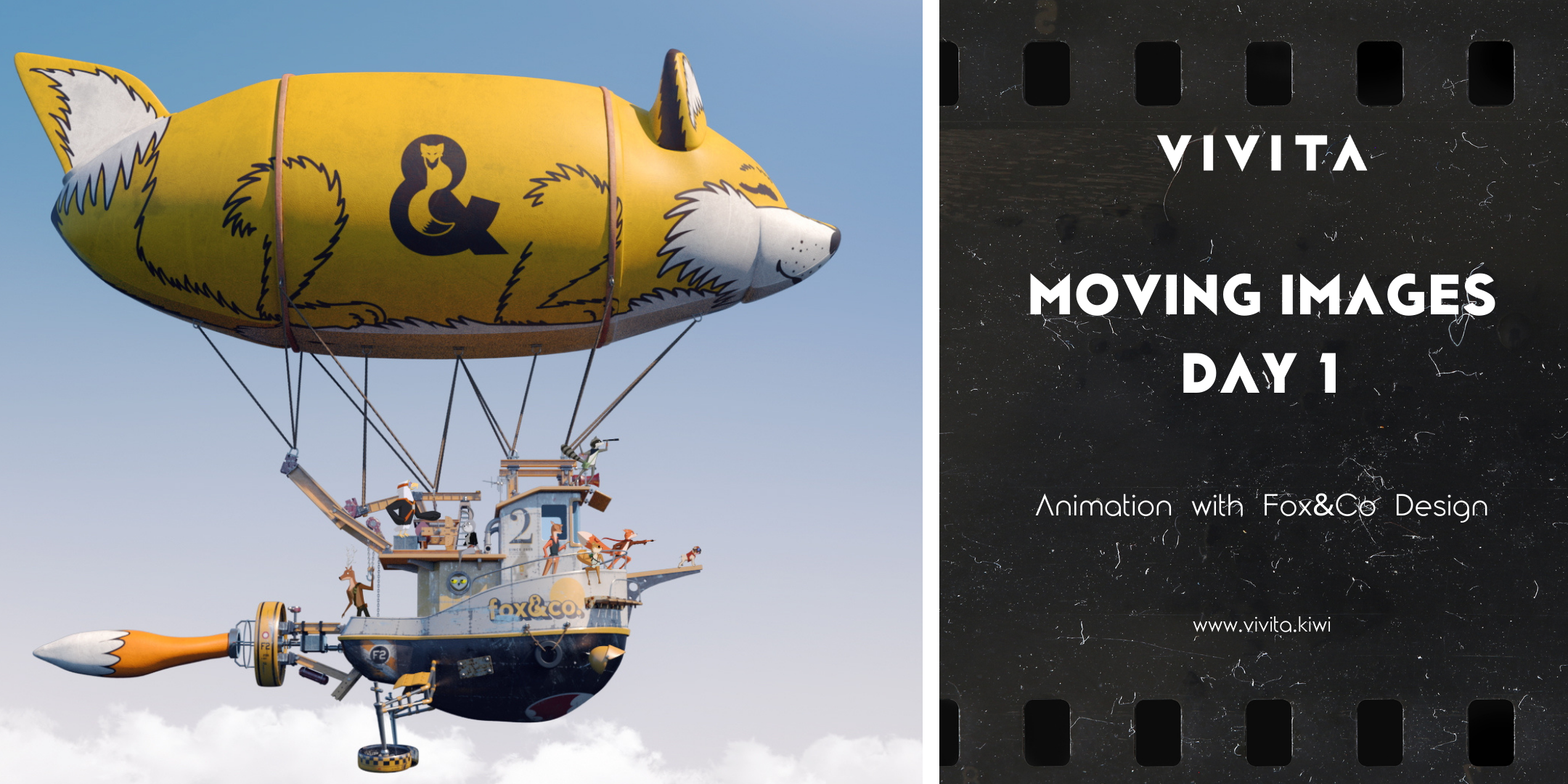 Details
The event is FREE to attend for kids ages 9-15!
Fox&Co. Design 17 Garrett Street #Level 4 Wellington, Wellington 6011 New Zealand
Moving Images – DAY 1 animation with Fox&Co Design
Fox and Co is an international motion design studio creating visual stories that move people. Beyond words, beyond pictures, they help brands who are lost in the woods to venture out and connect emotionally with their audiences.
At this workshop, you will learn how to create your own storyboard for animations and how to tell a captivating story through single frames and images.
Learn more about your mentors from Fox&Co Design https://foxandco.design/
The event is FREE to attend for kids ages 9-15
This is the first event of a three-day event series. To attend DAY 2 and DAY 3 please register through the links below
More info on VIVISTOP Mini – Moving Images
Do you know how to make images move? What it takes bring puppets to life? Or how to give them a special voice?
Well, you are in for a treat! This three-day workshop happening in various locations in Wellington CBD will bring you behind the scenes to learn from some of the most fabulous animators, stop-motion creators and sound engineers hidden in the city.
Each day of the workshop will teach you a unique skill, which combined can help you to make your very own stop-motion animation!
Attend as many or as few workshops as you wish.
Moving Images – DAY 2 (19th of June) stop motion with David Duke
Register here: https://vivistop-mini-4-day-2.eventbrite.co.nz
Moving Images – DAY 3 (26th of June) creating sound
Register here: https://vivistop-mini-4-day-3.eventbrite.co.nz
What are VIVISTOP Mini's?
VIVISTOP Mini's are free short format workshop's bringing together creative kiwi kids and fabulous local talent.