BITE-SIZE: Candy Dispenser
Prototyping workshop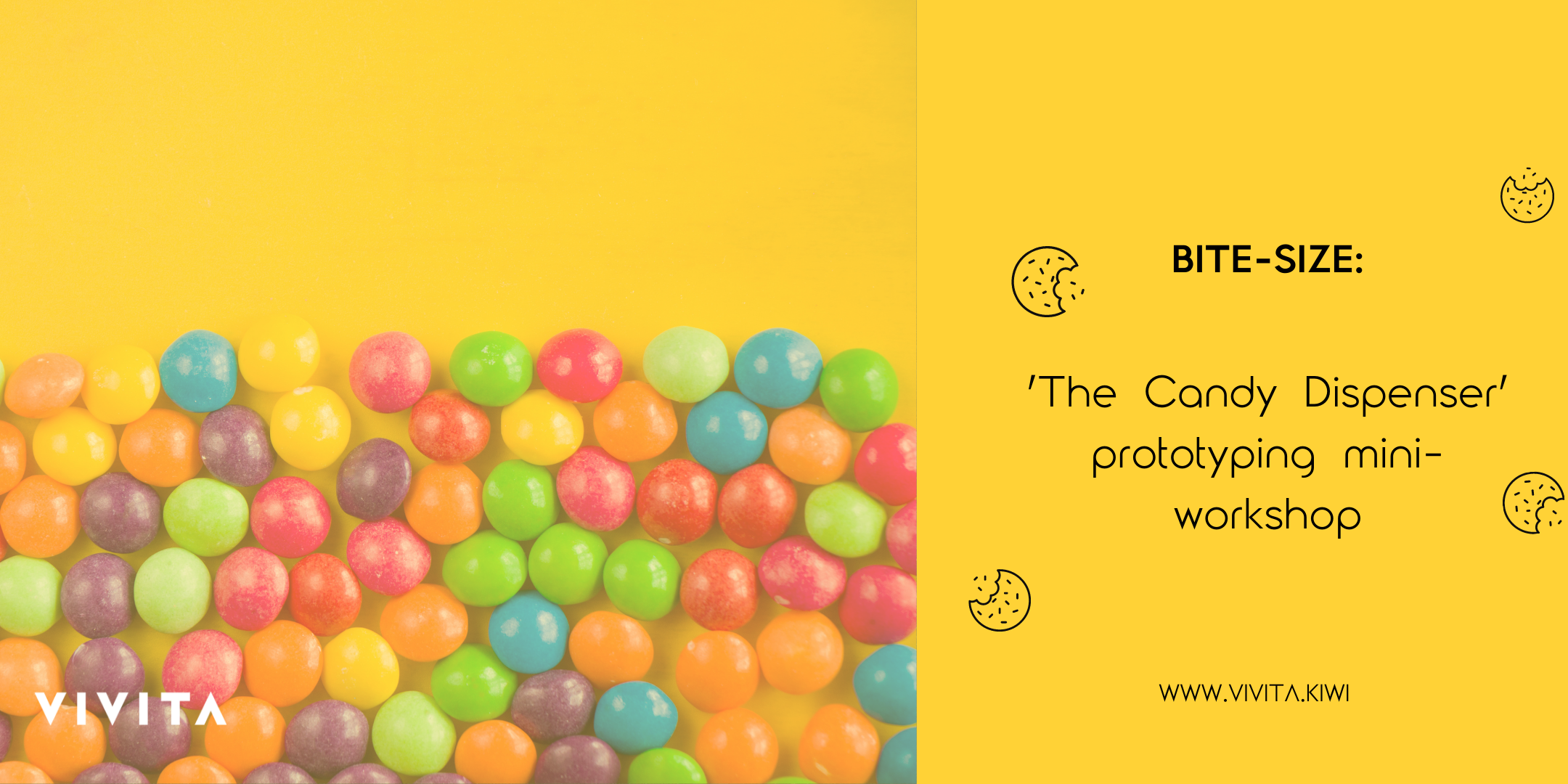 VIVISTOP Wellington, 15 Willeston Street, Wellington Central
BITE-SIZE: The Candy Dispenser Workshop
What makes a perfect candy dispenser? How many candies come out at once? How does it work?
We don't know but we are keen to find out!
Join us for an afternoon of making, where we explore and prototype crazy ideas for making our own 'Candy Dispenser'.


Event details:
Date: 14.04
Time: 4:30 pm – 5:45pm
Booking is essential*
The event is free to attend for kids ages 9-15
(*If you have already booked for Tinker Time, you don't have to book again but join if you wish).
BITE-SIZE is a themed mini-workshop at VIVISTOP Wellington where we explore different skills needed for making, creating and prototyping.
VIVISTOP under code RED:
– All crew and kids must wear a mask at close contact
What and where is VIVISTOP Wellington?
VIVISTOP Wellington is a co-creation space in the heart of Wellington City. It is a maker-space where young and young at heart can all make and create together.