Blog
Don't Play With Food Exhibition Opening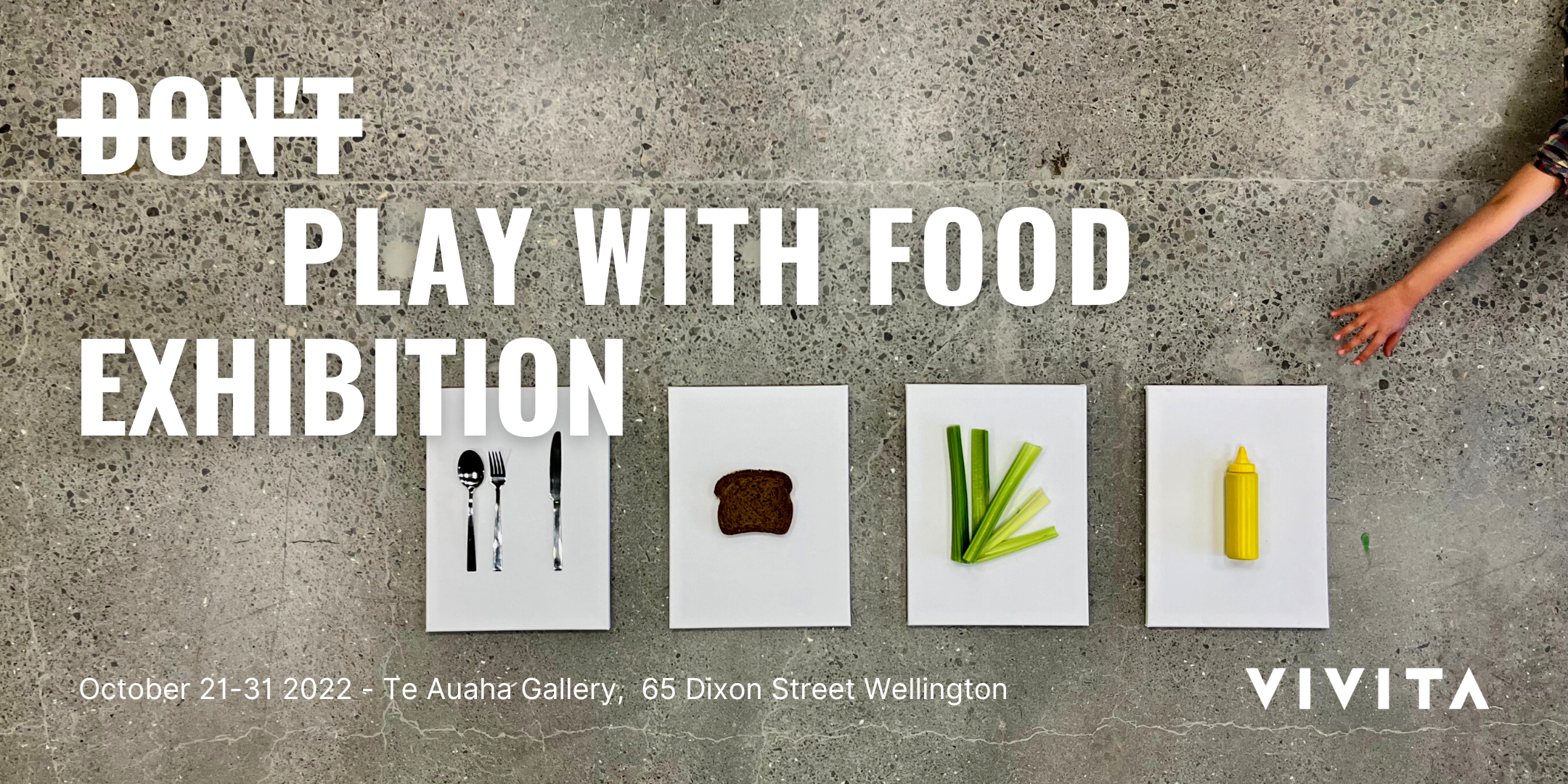 general
partnerships
uncategorized
workshops
On Friday of last week, VIVISTOP Welly held it's very first Exhibition Opening at Te Auaha Gallery. It was an opportunity to collate and commemorate the works of many talented members who took part in all of our food-themed workshops from the burger building of Welly on a Plate to the comfort foods of Soft Sculpture.
Our wonderful crew members Laura and LJ curated an exhibition that represented the convivial spirit of the kids who participated and their unique creations to present to our cherished audience of parents, mentors and supporters. In the prime space of Te Auaha's Gallery located on Dixon Street, we loaded in weeks worth of work. The generous gallery team helped us prepare and dress the space to brilliance and we invited those involved in the workshops as well as our VIVINAUT members to take part in the experience.
We hoarded in loads of scrumptious treats from Food Envy, displayed on various platters such as cricket bats, ping pong paddles, and toy trucks – a nod to our (not so edible) food creations in the spirit of play – may I just add, that the chocolate truffles are simply extra terrestrial in taste. Anyway… back to the main event.
Families trickled in to first be presented by the fantastical EVolocity kart that had raced to glory the previous day. Decorated with a humble brag of two 1st place trophies. The royal blue 'Kokako' symbol looked slick and serious to known and unknown visitors who were eager to sneak a peak at the display bustling within the gallery.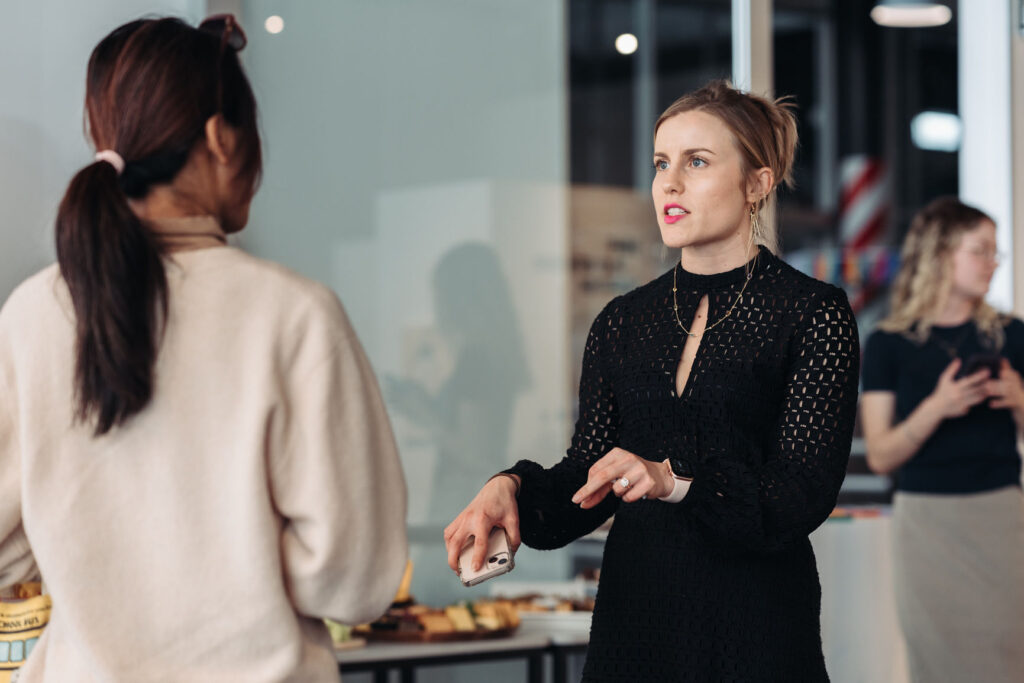 Upon entrance to the opening, a decal told the contextual story of what attendees were in for, prompting them to enter the visceral assembly of mo watering burgers from the Wellington on a Plate workshop with Lance Meynell of Dinner by Lance. For those of you who have watched the Dreamworks animation: Madagascar, please search your hippocampus for the scene in which a dishevelled Alex imagines everyone around him as sentient pieces of meat. Now, this scenario is not really happening to the poor lion, but for onlookers of our exhibition, such alluring burgers were a tease of intricate flavour combinations only imaginable by the gifted chefs, unencumbered by the conventionality of what 'should' appear on your plate. We'd forgive anyone for feeling as though they had entered a multi-versal dimension were the prized worship of our world was directed toward a court of burger incarnations.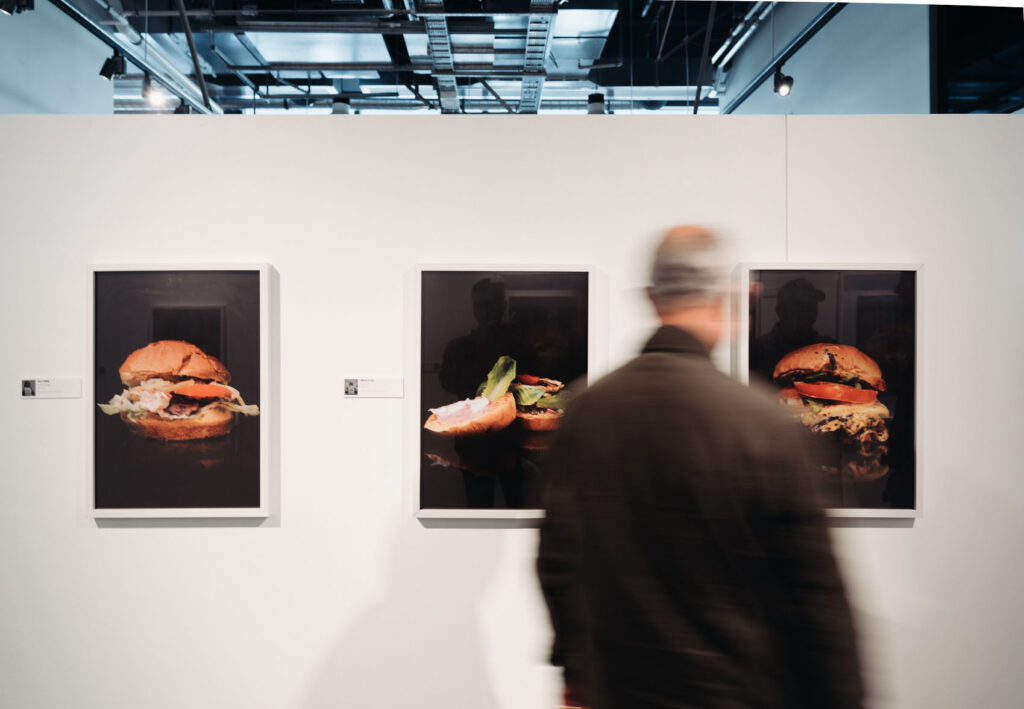 Alright, have you recovered from the image of deified yumminess? Good. Let's jump to the thought provoking, environmentally conscious Still Life portraits. As we have learned from our debut pieces, conventionality is not really our style. For this conceptual workshop, we subbed out the cliché paintbrush of old-timey artists, and instead plucked from a selection of vegetables to lend us unique textures. Celery, avocado seeds, mushrooms, tomato – some of which you can still find embedded in the canvases. The crew decided that these masterpieces were worthy of honourable names, and so we bestowed apt titles such as: Lady Libertree, Compostable Hues, Vege Sunrise and Ad-Broc, just to name a few. This display reminds us that art is art and is rather indifferent toward tools and conventions.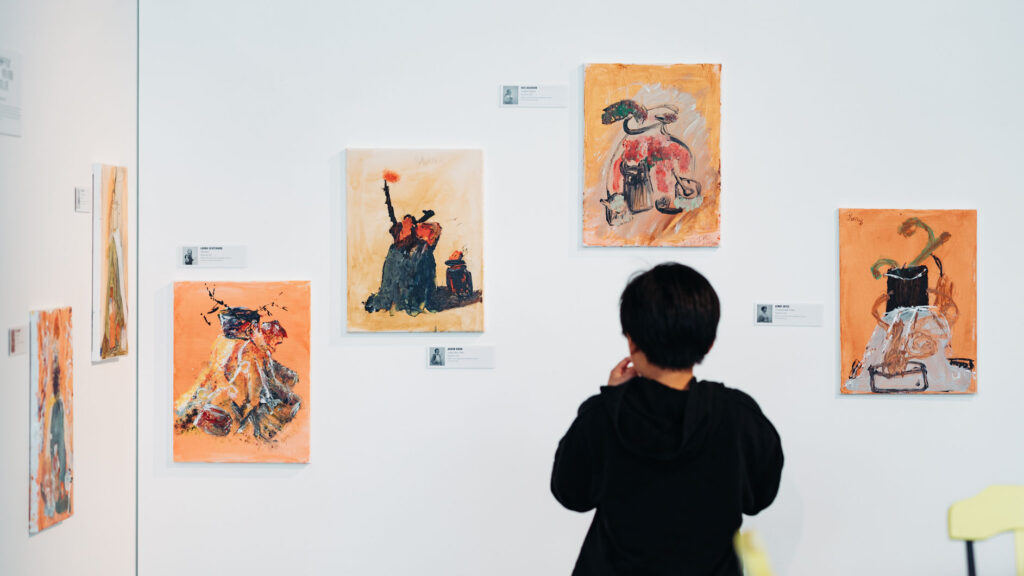 Next on our journey is the dinner display of Soft Sculpture. This workshop was all about making foods from mediums such as crochet, knitting or sewing. Each plate was a composition of various favourite foods: pasta, eggs and bacon, salads, sweet treats. There was a disclaimer in each of the set ups that eating of the art was strictly forbidden. On a quaint dining table, bordered by chairs and prepared in a familiar style, we admit it was a rather enticing. People took seats and gathered knives and forks, ready to dive in. As far as we know, no components of the meals were ingested, though the resemblance to something served on a kiwi dinner table was uncanny…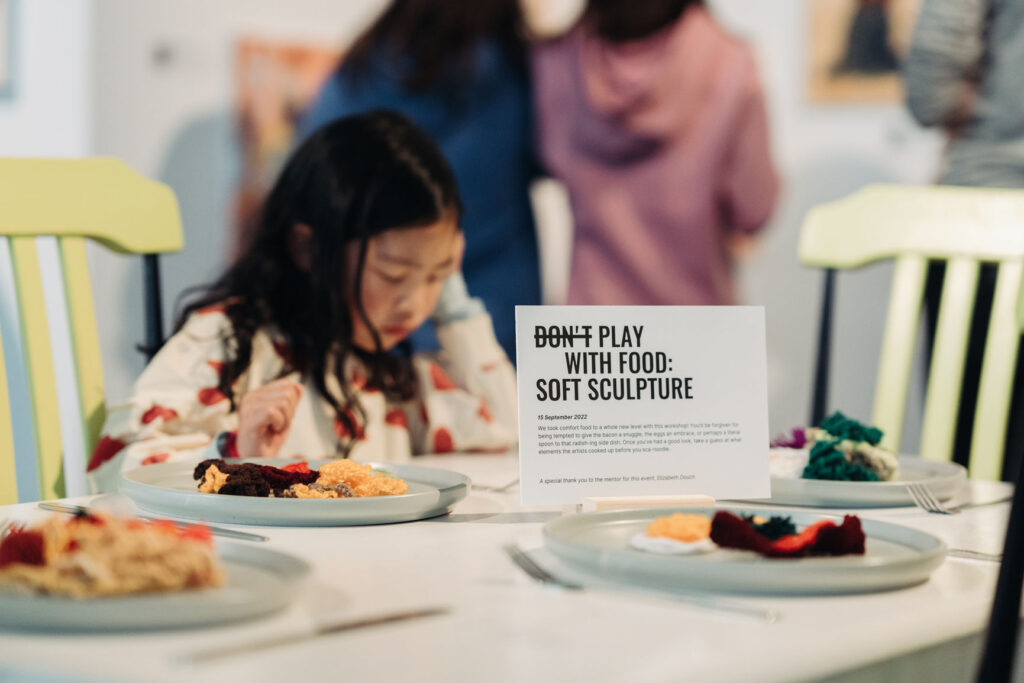 At our final destination, gallant plinths displayed our 'mini foods' creations. With sculpey clay, workshoppers had created their favourite foods and attached them to various jewellery and souvenir assets. In a technicolour arrangement of detailed artefacts, we saw everything from pizza, to milkshakes, to fish biscuits. When crafting with your hands with the use of such delicate materials, one must maintain a level of focus and commitment to the task. As seen by the completed pieces of this workshop, such attention was upheld and each piece a unique. Smiles, gasps, pointing and laughter were directed at these mini collectables as kids and caregivers alike were astonished with how well they turned out.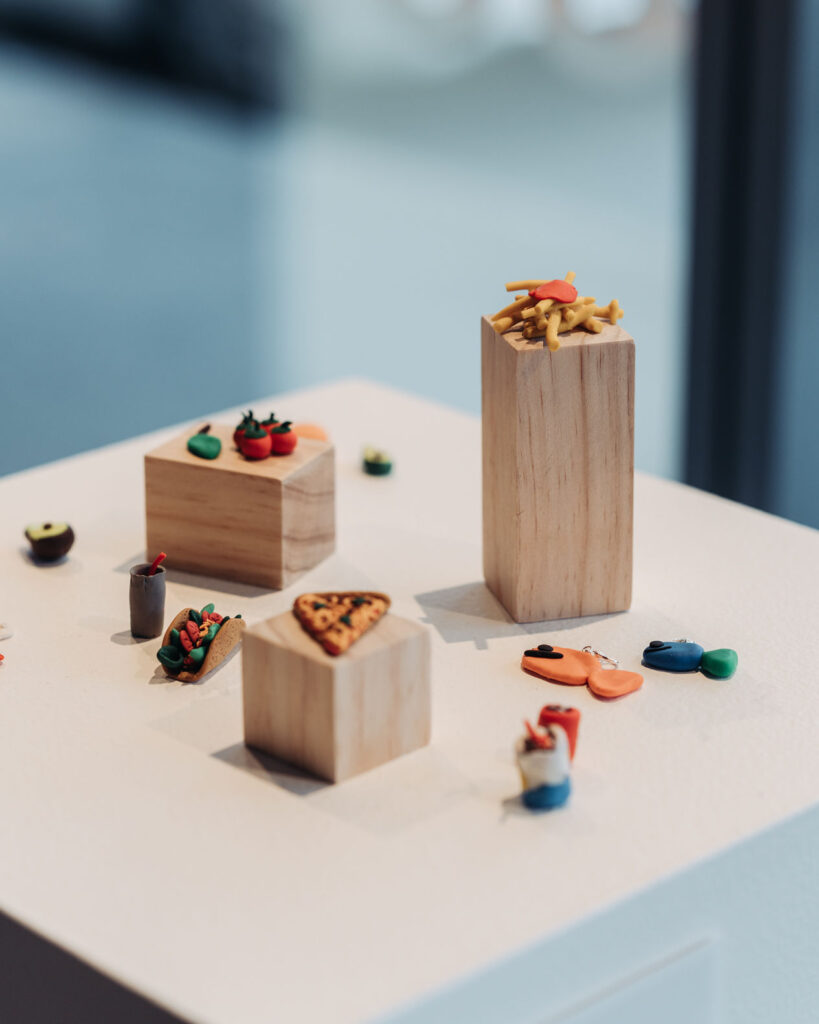 To end the evening, crew members took the time to thank al those who had contributed their work to this exhibition. Furthermore, considering the EVolocity Race Day had occurred the day prior, we handed out awards to those in attendance who had worked tirelessly on the immense project with a commendable outcome (see the associated blog for more information). Mentors and Parents were also thanked for their commitment toward the project and we'd like to recognise them again for their invaluable time over the past few months.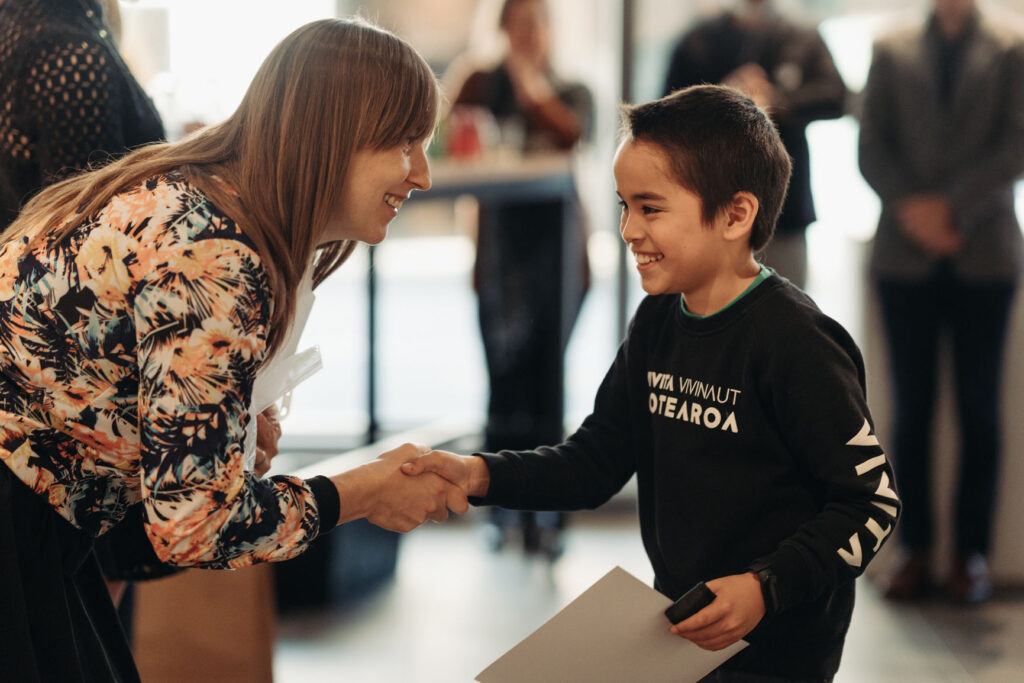 We'd say this evening was a pretty successful one and has given us the courage to dream in such a scale for the future. As we are still a young enterprise, milestones are ever occurring as we embark on journeys that take us to new and exciting frontiers. The works of our members and wider community is always inspiring, so displaying them in a commemorative fashion such as this seems fitting. We hope to host many more events like this with an array of fun, quirky and convivial creations from our gifted cohort of rangatahi at VIVISTOP Welly and beyond.